Hello All! How is everyone? Our family has been so busy gearing up for Spring but we are so ready for it! We have some outdoor plans this year that include landscaping, gardening, and the ongoing decluttering. Something about Spring makes you want to just wipe the slate clean and start fresh. Why is that?
Anywho, the real topic I want to discuss today is trends and how to incorporate them in your wardrobe so that they are a staple not simply a trend. So here we go!
Ok the first trend I want to talk about is tie dye. I have been hearing a lot of mixed reactions on this trend and I admit I was against it at first but there are ways to do it so that the piece blends right in to your wardrobe. The key is to go subtle. You could easily put this sweatshirt under a blazer or a leather jacket and easily be on trend but because of the subtly of the piece it is a classic as well.
The next trend is, graphic tee's. I LOVE this trend. Honestly, I do not see it as trend because everyone is a fan of ease and comfort, am I right? So the best way to do this is again subtle. Also, do not go for a white shirt. It will get discolored I guarantee it. Instead, go for a dark heather grey shirt. Grey shirts are notorious for getting better with time. Also, picking a saying or picture that is always going to be in and kind of simple. This is an easy thing for a mom to throw on with a pair of jeans and cute tennis and be good to go. Or you could even dress it up with some black high waisted pencil pants, heels and you are ready for work.
Next is the fanny pack. No, this is not the fanny pack your mother wore to Disney. The fanny pack has received an update. Go with a solid colored fanny pack preferably black. Also, go with a different shape fanny pack than the ones that you are used to seeing. And do not be afraid of wearing it different ways. You could strap it diagonal across your chest or tuck in the straps and use as a clutch.
The last trend is the sneaker trend. This trend has actually been around for quite a few years now. And here is how to make it last. Get a pair that is simple. No weird designs or color blocking. And always pick a pair that is dainty and are flattering when you try them on.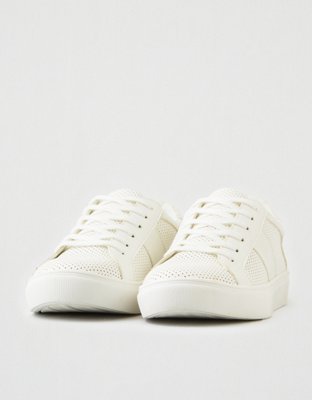 So here are a few of the latest trends and my humble opinion of how to make them classics in your wardrobe. Just remember, you do not have to go for a loud colored piece when trying some of the new trends, simple can absolutely be better. But most importantly have fun with it!